Having some celebrities as inspiration, I hope one day you choose one of the following dresses for one of the best nights you will ever have in life !
This is one of cutest mermaid dresses Hayden ever wore at an event - she wore it with a BIGGGG SMILE, and I think I've found something quit similar to this one, check:
Although this one used on the Oscars, is sure is defining her curves really well! It has a small tail, but if you are fan og big ones, here's the perfect dress mermaid dress for you:
I admit I am a fan of big tails!
This dress you can buy
here
.
It surely fits WAYYYYY BETTER, if you wear it with a big confident smile:
Having in mind another dress with tail, again using as inspiration some amazing gown dresses that c
elebs wore at the Red Carpets,
I fell in love with another wedding dress, collection of 2015!
This no shoulders dress is simple and perfect for a long romantic day!
This one is available
here
!
And who said simple is not pretty ? I am a big fan of the ideal "less is more" and yes, it's your day, you can wear something more exaggerated, but it's your day so at the same time, is a day you must feel confident and comfortable also! Here's some amazing dresses that inspires me, they are all very simple...
Paris Hilton is all about exaggerating, but at the Grammy's she took this one: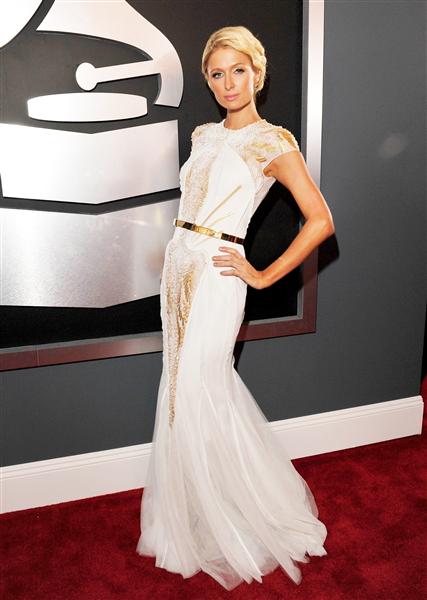 Here's a simple dress I love that is available here
Miley Cyrus, as we all know, has become someone that we all remember because of wearing less clothes more often, but she surely looks like a princess in this one, doesn't she?
I've found this one white dress and it seems as pretty as that one she wore, you can check it here !
If you still didn't found the inspiration you were needing, I can give you something extra more...
If you like it more rounded, I also found something to please you! Here is my favorite of all time, from
PickedDresses
-
Wedding Dresses 2015
!
Have a nice day and an amazing wedding day,
with the right dress, with love, Ana